WARNING:
Offensive content for those who honor the duty and sacrifice of our troops.
It is however, a
mainstream media
representation of how liberals, like John Kerry, view our troops: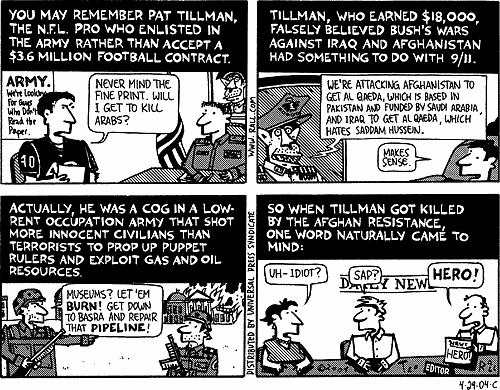 This is how Kerry and most Democrats regard our troops. A vote for a Democrat November 7th is a vote for more of the same!