With stronger position in the Senate he can govern despite loss of the House and in a good position for re-election!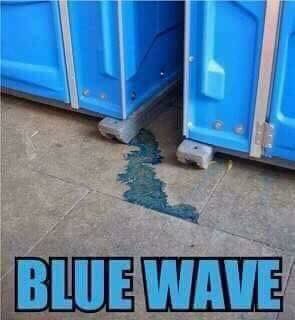 Here's the bad news. Republicans lost control of the U.S. House of Representatives on Tuesday. With the final tally not yet completed it appears that the number of seats will be in line with the
midterm average for losses
of the party that controls the White House. Approximately a 35 seat loss is far below the 63 seats Democrats lost in Obama's first midterm election in 2010.
Notice what did NOT happen last night: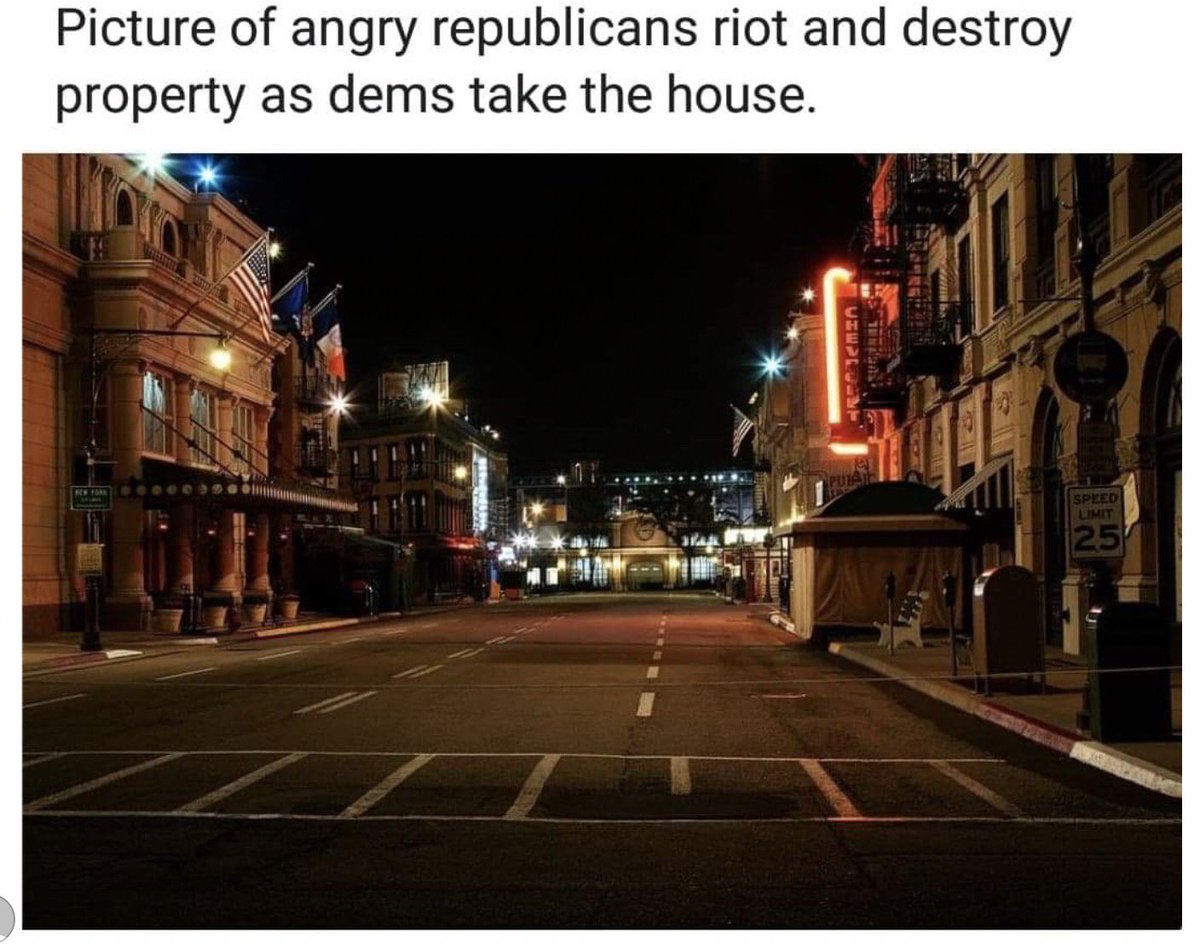 Handing control of the House to rabidly partisan and radical left wing Democrats is bad news for America. It means the campaign of hate and division which Democrats launched to undermine Trump's presidency will continue on steroids for the next two years. As bad as that is there are plenty of more hopeful signs.
Significant gains in the U.S. Senate for GOP
President Trump worked very hard the last month of the campaign to campaign in states for GOP candidates to unseat vulnerable Democrats. While the GOP didn't win every contest, they did make significant gains in the U.S. Senate. With two races yet to be determined the GOP will likely
pick up
three or four seats. It's important to note that every Democrat senator up for re-election in a state Trump won in 2016 and who voted against confirming Justice Kavanaugh to the U.S. Supreme Court was defeated.
Not only do these pickups bring new stars like 38 year old Josh Hawley in Missouri (
watch this guy
, he'll have a great future) but more GOP senators from conservative states will make it far easier for Trump to confirm more conservative judges and cabinet appointments in the years ahead. A stronger and more conservative U.S. Senate will also be the firewall of Democracy and a check and balance on the House's new radical leadership.
Michael Reagan, son of the late President Ronald Reagan summed it up perfectly:
Trump a big winner tonight..Without him we might have lost the Senate.With Trump we gained seats..They get Pelosi we get Judges..I will take the Judges..

@realDonaldTrump

— Michael Reagan (@ReaganWorld) November 7, 2018
Dems Florida Disaster
Another ominous sign for Democrats after Tuesday is their
total wipeout
in the key state of Florida. With conservative Ron DeSantis winning the governor's race against a socialist radical Tallahassee Mayor Andrew Gillum, and Rick Scott, the state's current governor winning a razor thin margin over long time Democrat Senator Bill Nelson, there is not one Democrat who holds a statewide elected office in Florida.
This has big implications for Trump's re-election in 2020 where the President will benefit from GOP control. A direct benefit will be that DeSantis will now be able to
replace the progressives
on the state's supreme court. Readers may recall it was this court which kept the unfair ballot recount during the 2000 presidential election going. As Obama was fond of saying: "elections have consequences." In Florida the former President tried very hard to support both Gillum and Nelson. Time for those consequences Mr. O!
Democrats made the mistake of dividing Florida voters on race. Failed challenger Gillum (who is black) answered every criticism by accusing his opponent of being a racist. It
backfired big time
with white voters coming out in droves.
Trump campaigned very hard in Florida and he'll have strong allies in DeSantis and Scott. Florida looks good for Trump's re-elect in 2020.
In Ohio, another key 2020 state, Trump helped Mike DeWine win the governor's office. Unlike Kasich who did nothing to help Trump, we might expect more from Mike.
Bye Bye Beto
In Texas, Robert Frances O'Rourke who tried to portray himself as an Hispanic by calling himself "Beto" massively outspent GOP Senator Ted Cruz, who is actually Hispanic. With over
$59 million to Cruz's $33 million
Robert Francis put on a good show but was defeated by 2.6%. It's likely we haven't seen the last of Robert Frances as the left wing media has dubbed him a star (we don't expect them to give Sen-elect Josh Hawley (R-MO) the same treatment and Hawley actually won). Robert Frances may have a few million left in the bank and may show up on the campaign trail. Democrats have to ask themselves: do we really need another white Irish guy running for president?

Bye Bye Barack
Heavily armed Black Panthers supporting radical candidate Stacey Abrams in failed Georgia gubernatorial bid. Want to know where the hate in politics is coming from?
Mentioned above was Obama campaigning for failed candidates in Florida. The former President was reduced to
screaming and yelling
in the Sunshine State while railing against Trump. He took that roadshow to Georgia also where he helped radical Stacey Abrams, famous for the support she drew from Black Panthers armed with assault rifles,
go down in flames
. Once again, the politics of racial divide, hate and hysteria failed!
UK columnist Piers Morgan writing in the
Daily Mail
summed up the problem for Dems:
If this blue puddle is the best the Democrats can achieve after two years of celebrity-fueled screaming, then they need a better plan for 2020 or Trump will drown them.