In one day Trump outdid ALL the Democrats combined!
A few facts to consider:
More people were in line the day before the Trump rally in Orlando than attended ALL the impeach Trump rallies over the weekend.
More people attended the Trump campaign kickoff rally in Orlando than have attended ALL the Democrats campaign kickoff events combined.
Trump raised $24.8 million since announcing his campaign. That's more than all Democrats combined in their first 24 hours.
Joe Biden and that sour stable of socialists running with him for the Democrat nomination can't draw flies. Contrast their lackluster crowds with these images from the Trump Orlando kickoff: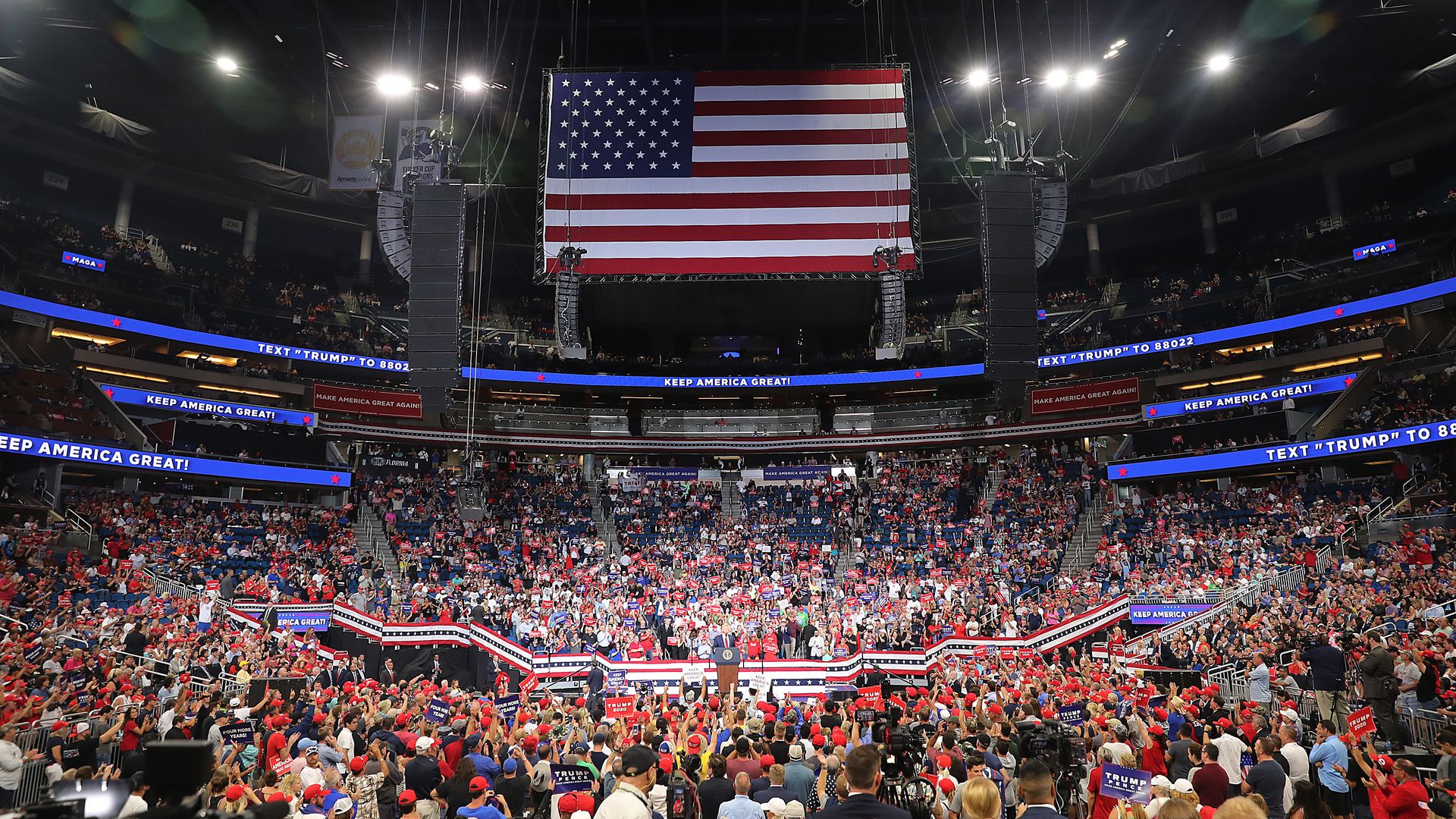 Contrast these patriotic Trump supporters with the usual circus freaks who show up at Dem events:
Americans who do not get interviewed by news reporters and are not questioned by pollsters are voting with their feet. They are standing in line for hours, some for days to show their support for President Trump and Vice President Pence!