Call Greta Van Sustern at Fox News and let her we've found the missing campaign!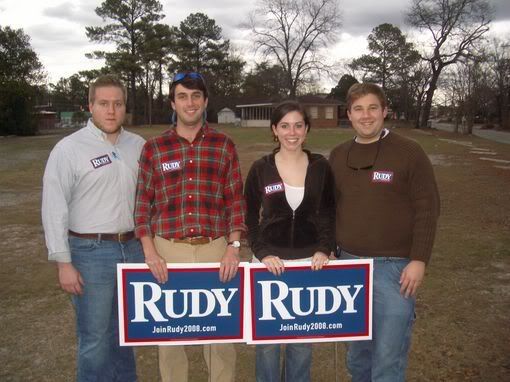 Amid concerns that the Rudy campaign had gone missing, a happy band of Rudy supporters were found alive and well putting up signs for Rudy in Columbia, South Carolina this week. We are thrilled they appear ok and full of energy and enthusiasm!
Next up, South Carolina GOP Debate Thursday Night on Fox News!