But they demand you ride a bicycle to work and can't question a word they say!
On Sunday the usual gang of communists, hippies and overpaid celebrities came together in New York City to tell us all how much they love the earth and demand that man stop destroying the planet. In their wake they
left mounds of garbage
scattered along the parade route despite the fact that trash receptacles were available nearby.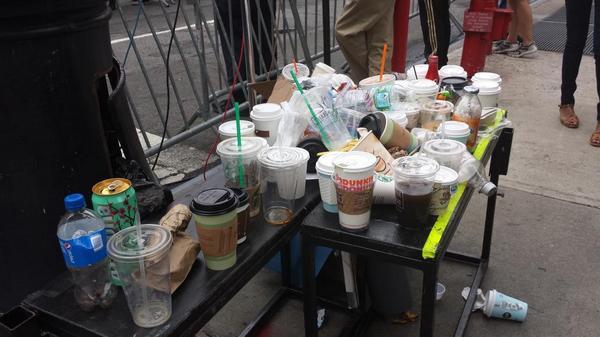 Greenies demand jail for climate opponents but can't
pick up their own litter!
And after their leaders finished demanding the rest of us to go green, they climbed back into their huge SUVs and headed to the airport where their private jets awaited. But before climbing into his Chevy Suburban organizer Robert F. Kennedy Jr. demanded
a law to jail political opponents
who disagree with his radical environmental views. Sieg Heil mein fuhrer!
Meanwhile, the public has heard 25 years of scaremongering from this crowd. And as none of their doom and gloom predictions have come true they just shout even louder!