Now a symbol of continuity and class after more than 63 years!
It's official. Queen Elizabeth II of Great Britain, etc. has now surpassed the record for longest reigning British monarch previously held by her great great grandmother Queen Victoria. It was
business as usual (almost)
for the Queen today but throughout Britain the significance of the day hasn't been lost. Her reign also marks a continuity of the most significant alliance with the United States. For that, we can celebrate the milestone too!
Queen Elizabeth II, who succeeded her father King George VI on February 6, 1952, after her coronation ceremony in Westminster Abbey, London June 2, 1953.


1970s: On her way to Parliament in a Hartnell mink-trimmed silver and white coat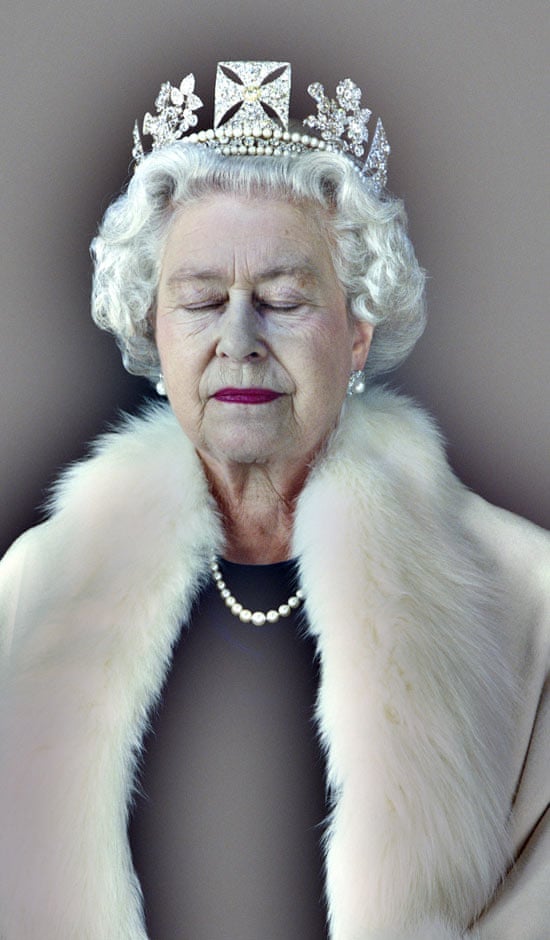 Lightness of Being: A portrait of Queen Elizabeth II with her eyes closed. Photograph: Chris Levine
British media, led by the Daily Mail have additional photo stories for history buffs and anglophiles: 1,2,3
God save the Queen!