If Dems want to run against Trump in the fall midterm election be my guest!
Here at Mike's America we had a primary election on Tuesday. I cast my vote for
Katie Arrington
to replace Rep. Mark Sanford as my Representative in Congress. I never expected Arrington to win. Sanford was massively funded and had excellent name identification. But Sanford did one thing that made all those advantages irrelevant. He
bashed President Trump
one too many times. We can all forgive some jabs at Trump before he was the GOP presidential nominee, but after that, if you don't support Trump you may be held accountable to primary voters. This is a warning to all Republicans who serve in conservative districts.
Mark Sanford has been very unhelpful to me in my campaign to MAGA. He is MIA and nothing but trouble. He is better off in Argentina. I fully endorse Katie Arrington for Congress in SC, a state I love. She is tough on crime and will continue our fight to lower taxes. VOTE Katie!

— Donald J. Trump (@realDonaldTrump) June 12, 2018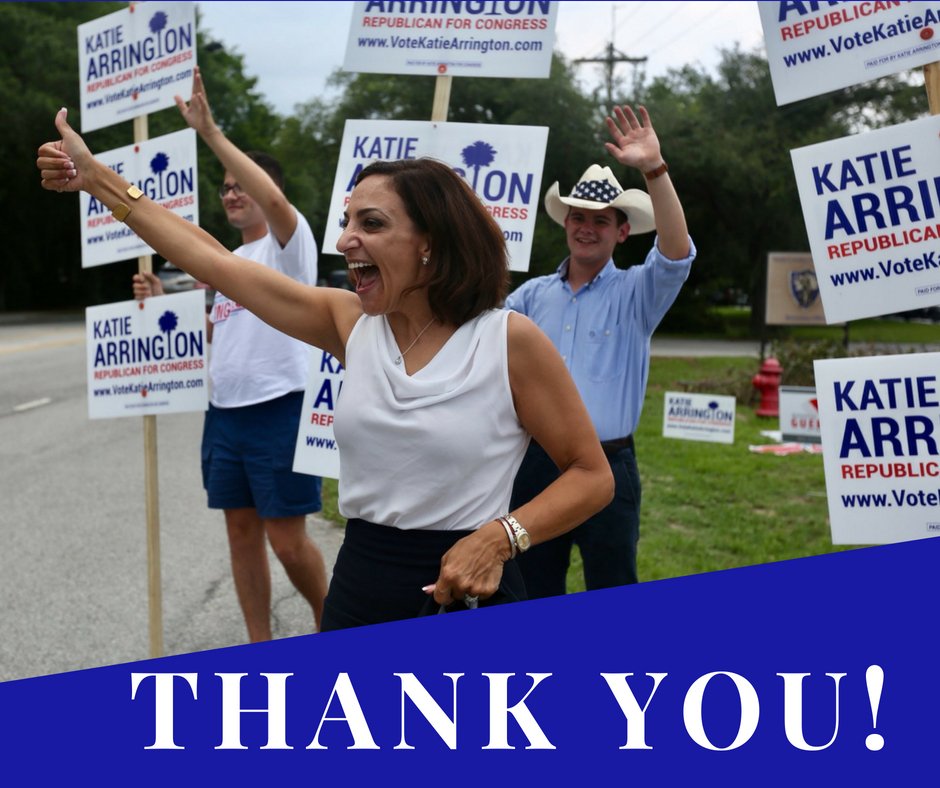 Arrington will win the November election and I welcome her as my new representative!
Draining the swamp one election at a time!