Were these the same Dems who booed the Boyscouts at the DNC convention in 2000?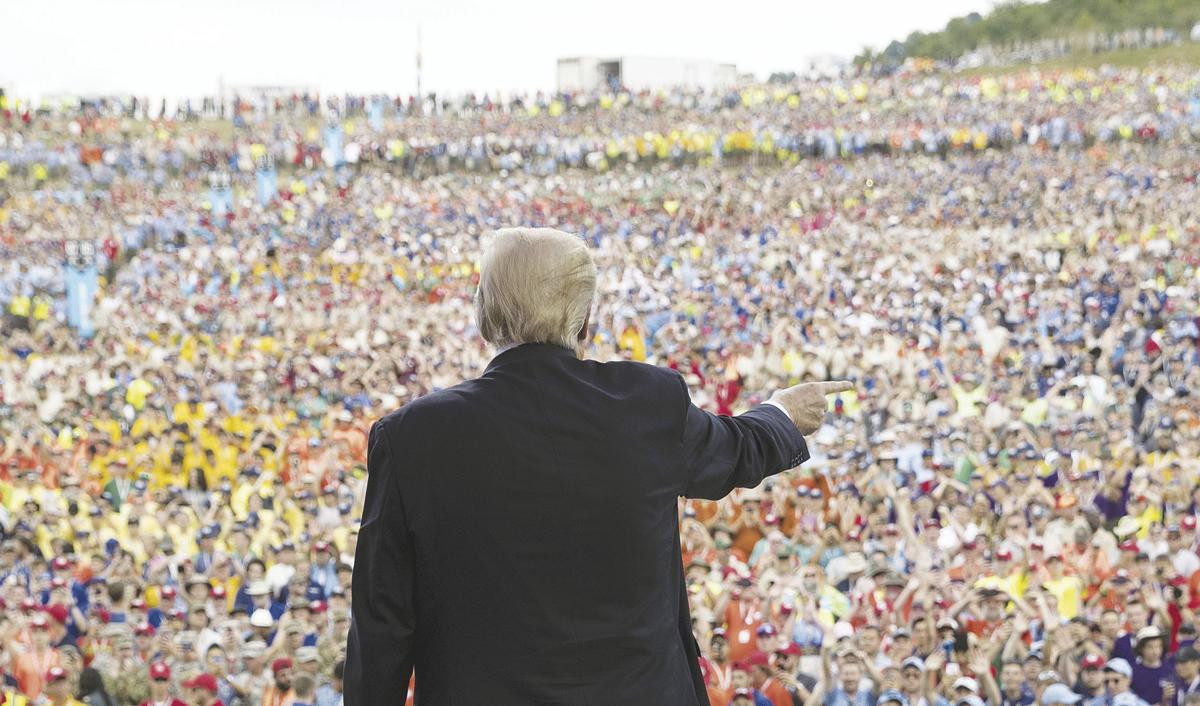 40,000 Boy Scouts can't be wrong. REAL America loves Trump!
It's no secret that Dems hate the Boy Scouts of America. Any organization that teaches love of country has to be destroyed if you are trying to "transform America." It's also no secret that Obama NEVER spoke in person to a Boy Scout Jamboree, a mass gathering every four years. He would might have been booed off the stage. But not Trump. The Scouts LOVED him!
"WE LOVE TRUMP! WE LOVE TRUMP!"
Here's an excerpt from the speech (text):
TRUMP: When you volunteer for the Boy Scouts, you are not only shaping young lives, you are shaping the future of America. (Applause.) The United States has no better citizens than its Boy Scouts. (Applause.) No better. The values, traditions, and skills you learn here will serve you throughout your lives, and just as importantly they will serve your families, your cities, and in the future and in the present, will serve your country. (Applause.) The Scouts believe in putting America first. (Applause.)

You learn to contribute to your communities, to take pride in your nation, and to seek out opportunities to serve. You pledge to help other people at all times. (Applause.)

In the Scout Oath, you pledge on your honor to do your best and to do your duty to God and your country.
...
But the words duty, country, and God are beautiful words. In other words, basically what you're doing is you're pledging to be a great American patriot. (Applause.)

For more than a century that is exactly what our Boy Scouts have been. Last year you gave more than 15 million hours of service to helping people in your communities. (Applause.)
...
Let your scouting oath guide your path from this day forward. Remember your duty. Honor your history. Take care of the people God put into your life, and love and cherish your great country. (Applause.)
Naturally, in the face of this overwhelming show of support from one of America's top youth organizations Dems took to the airwaves and social media to denounce not only Trump for speaking to the Boy Scouts but denounce the Boy Scouts while they were at it! They went so far as to liken this speech and the gathering to a
Nazi rally
.
Meanwhile, left wing fascists, the REAL Nazi brownshirts, are busy
blocking business
in the U.S. Senate and
threatening
anyone on a college campus who disagrees with them with violence!
The choice is clear. An organization like the Boy Scouts that supports American values of love of country and service to your community or the unsightly rabble of angry rioters in the streets who offer nothing but hate!