January 20, 2017 was a TWOFER of happiness for America!
Two favorite photos from that day. First, the one above at the top of the main page.
And this one:
Bye Bye 'Bama. Good riddance!
No longer Marine One as the helicopter lifts off the grounds of the U.S. Capitol following the swearing in ceremony of President Trump. The chopper carries Barack and Michelle Obama away from the scene of the crime of their eight year reign of error.
Another great photo: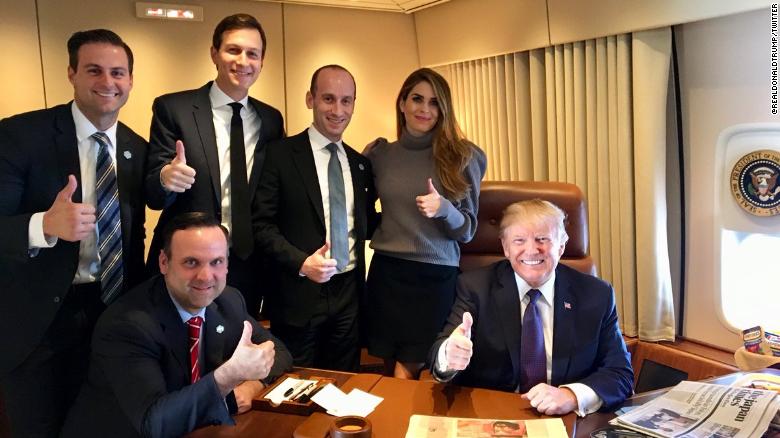 Trump and members of his team aboard Air Force One.
Thumbs up for America!
One year in and Trump is already making America great again. The economy is on the verge of a major boom and working men and women are finally getting their piece of the pie after eight years of "crumbs" under Obama!