Thanks to the Epoch Times for putting this together!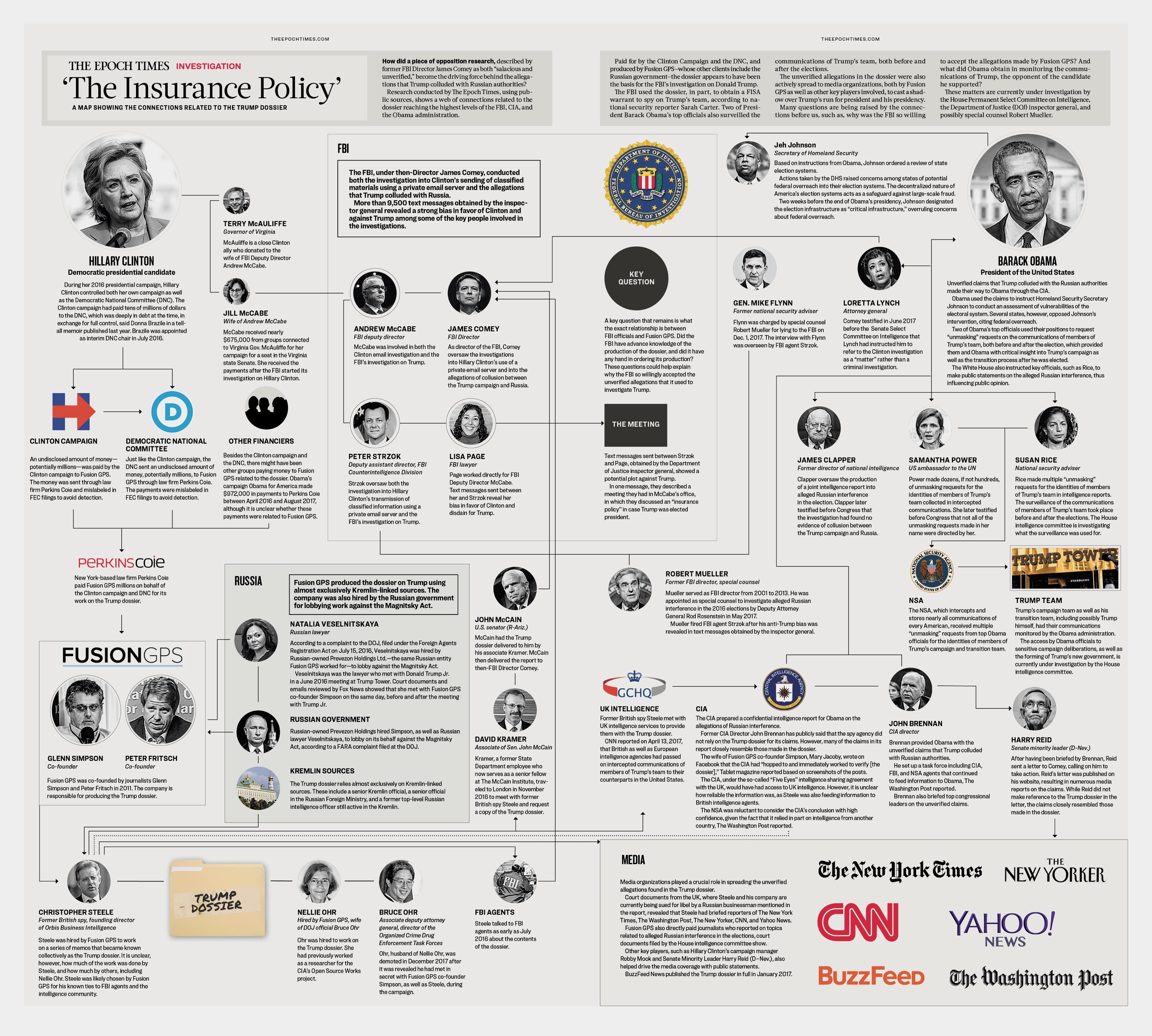 Click here
for the full size version.
You might print out a copy and take a red marker to "X" over the FBI agents and DOJ officials who have already been fired or demoted and make notes on who you think might be indicted.
Epoch Times should sell these full size. I'd buy one!
P.S. Update: Beyond the Memo
See this
update
for more.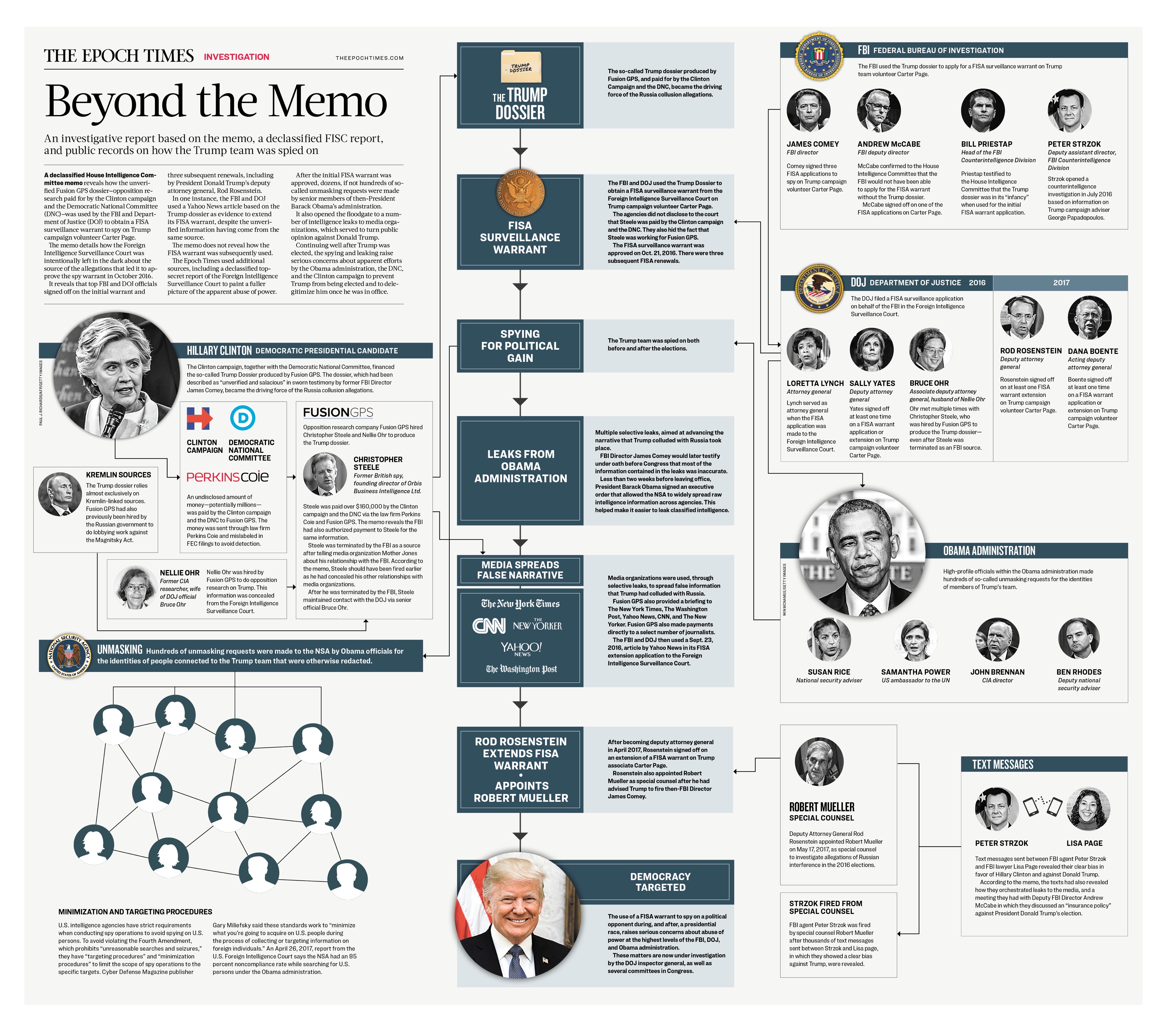 Full size version
here
.